Talk to Kelly
Cheap Phone Sex with Hot Sexy Girls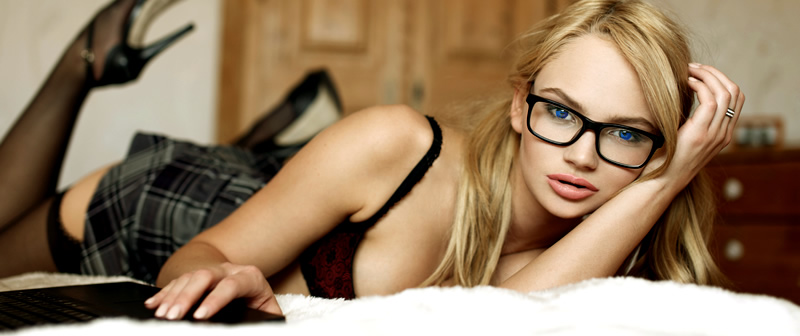 Text 'KELLY' to 702-487-3733 for discounts & promotions
Cheap Phone Sex
My name is Kelly and I started this phone sex company over 20 years ago. Can you imagine all the stories and fantasies I've discussed? Really, I've heard everything there is to be said about sex. I started with my Kelly's Fourth Call Free (888-348-7641) and it's still as popular as ever. Then I added more categories as the need arose. Below are some of the most popular categories. A lot has changed over the years. First off, there are no adult magazines to speak off. Can you believe I was one of the very first to advertise in adult magazines? Now it's all about cams. Yes, those girls are good to look at but try to get them to discuss your hardcore desires and perversions. They can't do it. So, when you need to discuss some serious sex acts, give me one of my girls a try.
Get the best phone sex deals around!Text 'KELLY' to 702-487-3733
Kelly's Free Phone Sex – 888-348-7641
The name says it all. Well sort of. There is a free call, but you need to do 3 calls within 30 days – then your next call is free. See, I told you there was a free call.
Phone sex is a wonderful way to spice up your masturbation routine and add another person to it rather than just do it alone. Talking on the phone to another person as you masturbate and having them listen to you orgasm and talk naughty to you to increase your excitement can be a very sexy way to get yourself off, much more interactive than watching porn alone. Want to hear someone speak dirty, graphic, sexually descriptive things to you as you rub one out, then pick up that phone and give it a try tonight. Your cock will thank you.
Girls of phone sex encompass many different ladies from all walks of life and ages. We have everyone from college students to grandma's and everyone in between. Some are stay at home MILF's that take calls to fill their days, the young, nubile barely legal students might be looking to earn some money for tuition. Some of the more mature ones, the grandma's, might be very oversexed grannies that just don't get it anymore, so they have found an outlet on the phone lines, and plenty of men like to talk to the older, more experienced ones as they jerk off to them.

Youth is a powerful aphrodisiac, there's no doubt about it, so it should come as no surprise that barely legal phone sex is a popular topic for calls. Barely legal implies just over eighteen, as fresh as you can get and there's no shortage of older guys that lust over fresh faced young girls with nubile young bodies that are just ready to get lots of sexual experience. Some men prefer the more mature woman, others like the opposite and want the young, possibly even virginal, ingénue. There's just something about being the first, isn't there? Firm flesh, so eager to learn all the naughtiness you can teach them.
MILF phone sex is the type a man would be seeking if he's looking for a more mature woman than himself. Lots of boys begin to fantasize about older women from the time they are young, either thinking about a mom of one of their friends, or a friend of their mom's, the idea of a sexy, more sexually experienced woman is very appealing to lots of younger men. They also know if the MILF is married, she just might not be getting enough anymore from hubby, and is looking for someone to satisfy her many sexual needs for round after round of hot fun.
Kinky and taboo phone sex is what some horny men are looking for. Men that are not seeking out the standard, vanilla "suck and fuck" call. These men are definitely not looking for girlfriend experience phone sex. They are wild, they are nasty, they are looking for extreme fantasies that they cannot share with their wives or girlfriends. These are the sorts of fantasies that are pushing the limits of human decency; Cuckolding, Humiliation and Sissy to name a few. How about Shemales? Is this more your speed? Does this sound like you? Then if you are a debased pervert looking for someone to share your debauched thoughts with, then kinky and taboo phone sex is likely what will push your masturbation pleasures over the limit.

Shemale

– 888-491-7984
Shemale phone sex, now what is that, you may ask? Well, it's talking to a shemale, someone that was born a male, but decided somewhere along the way that they wanted to be a woman, or that they felt more like a female than a male. They may have gotten breast implants, or some other surgery to look more feminine, but below the belt they are all man, all cock. A chick with a dick, a slut with nuts. You get the whole package here, guys. A feminine face, breasts, smooth skin, but a hard, throbbing cock for you to try. How great is that? You get to be with a woman and satisfy your desire for cock too. You are such a sissy!
Are you a mamma's boy? Were you called a sissy when you were growing up? Were you made fun of because of your effeminate mannerisms and how much of a girl boy you really are? Then we know what type you are, don't we? Yes, you are a Nancy boy. Always more comfortable helping mother in the kitchen than out playing sports, you were a more gentle boy than most. Perhaps you even dressed up in mother's garments like her underwear when she was out. It just felt a lot more normal to you. Made fun of by your peers and perhaps your own father even. If worshipping a superior dominate woman is for you, give us a call.
Cuckold

– 888-453-5828
There are many men out there with small cocks, cocks that cannot possibly be large enough to satisfy a woman, so many of these men become a cuckold. A cuckold is a man that likes watching his woman get fucked by another guy. There's several different types of cuckolds, some just like to watch, others like to interact and have to get the man hard for their woman, by sucking their cock and even help inserting into her, and some also like to play cleanup boy and suck the cock clean to the pussy juices afterwards and lick the cum out of her pussy that was put there by another man. A lot of cucks love big black dick fucking their wives or girls friends. Being completely helpless while that superior BBC satisfies her like you can't. Well if you can't beat them, join them and clean his cum off her.

There is nothing like pair of legs or feet to make you weak in the knees. Long sexy legs with stockings and hoses. How about six inch fuck me pumps. I can only just imagine what they were thinking when they got dressed that morning. Foot jobs are so fucking hot. Being helpless to hot sexy nylon clad feet is indescribable. Don't even get me started on Sounding. The summertime a veritable feast for the eyes with many ladies in flip flops and sandals is more appealing to them than a nude beach, with all those tootsies on display.
Big tits are something that most men adore. The thought of caressing them, squeezing them, and sucking on them drives most men crazy. For ones with a bonafide breast fetish, if a lady doesn't have big boobs, they likely will not be interested in her, it's that important to them that she posses that physical trait to arouse them physically. Not all ladies are buxom, but ones that are have a definite advantage when it comes to attracting men. Lots of ladies spend lots of money getting breast implants to get bigger boobs to be more attractive and be more noticed, because they know that guys love big tits. Let's face it, girls love looking at big tits too.
A man that enjoys cock control enjoys having his orgasm controlled by the woman, guided masturbation is another term for it. You will not be allowed to cum unless you have been given permission to do so. We will likely make you wait a good deal longer than you would left to your own devices, but trust us, you will have a much more satisfying orgasm when you leaving the orgasm to us so to speak. We enjoy teasing you and tempting you and letting you get right to the brink of pleasure before we stop and then resume. We will control your cock better than you will.
There are many types of humiliation phone sex that each serve a different purpose, yet humiliation is at the core of them each. Racial humiliation is when men what's seek to be humiliated for their race and called racial slurs, some minority men find this highly arousing. Small penis humiliation is very popular, and men with smaller than average cocks like to be berated for having a tiny cock that couldn't possibly please a woman it's so small. They crave the sense of humiliation that making fun of them gives them. Sissy and Cuckolding are at the core of humiliation too. Often the sense of being humiliated is familiar to them and they gravitate towards it.
All major credit cards accepted. Private and discreet billing.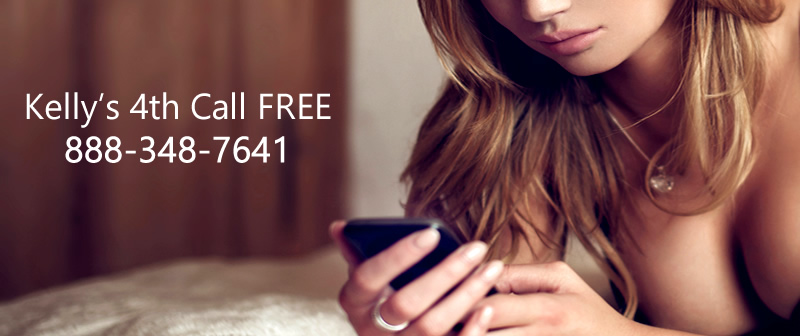 Privacy Terms of Use
©2017 TalkToKelly.com. All Rights Reserved.